The National Institute of Standards and Technology, through its Law Enforcement Standards Office (OLES), is seeking to measure the U.S. first responder community's need for documentary standards at the Federal, State and local agency levels.
OLES has funded a small pilot project running August 1, 2011 through October 2011 that gives first responders (who have a .gov or .mil address) free access to documentary standards published by ASTM International, IEEE, and National Fire Protection Association NFPA (NFPA). These three standards-developing organizations were chosen because they publish a large number of responder-relevant standards. Federal government standards and guidance such as the Code of Federal Regulations and Department of Defense Military Specifications will be included.
The OLES pilot will feature approximately 300 standards and OLES will analyze information on the agencies that use the documents. This pilot is restricted to individuals with a .gov or .mil email address in order to profile which agencies have the greatest demand. OLES will share the data gathered through the pilot with the agencies as well as with the standards-developing organizations.
This pilot will contribute to a better understanding of who in the Federal, State and local first responder communities needs access to standards, what types of standards they use the most, and how OLES can better serve this community.
---
OLES is partnering with SAI Global Inc. to offer this pilot. SAI Global provides aggregated information access services for standards, handbooks, and legislative and property publications worldwide.
---
Contact Information:
OLES NIST contact
Dr. William Billotte, Phone 301.975.8610, Email William Billotte
SAI Global contact
John Toth, Phone 720.226.9108, Email John Toth
Registration Process
To register for the free pilot all you need is your name, an email address ending in .mil or .gov and to select your agency affiliation.

---
Already registered
If you are already registered go to the login page .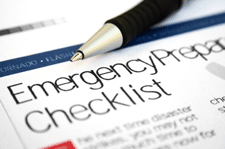 Law Enforcement Standards Office (OLES)
The Law Enforcement Standards Office (OLES) helps criminal justice, public safety, emergency responder, and homeland security agencies make informed procurement, deployment, applications, operating, and training decisions, primarily by developing performance standards, measurement tools, operating procedures and equipment guidelines. OLES is located on the NIST campus in Gaithersburg, Maryland.