Registration only has to be performed once. Firstly, go to http://i2.saiglobal.com/ and click on the New Registration button.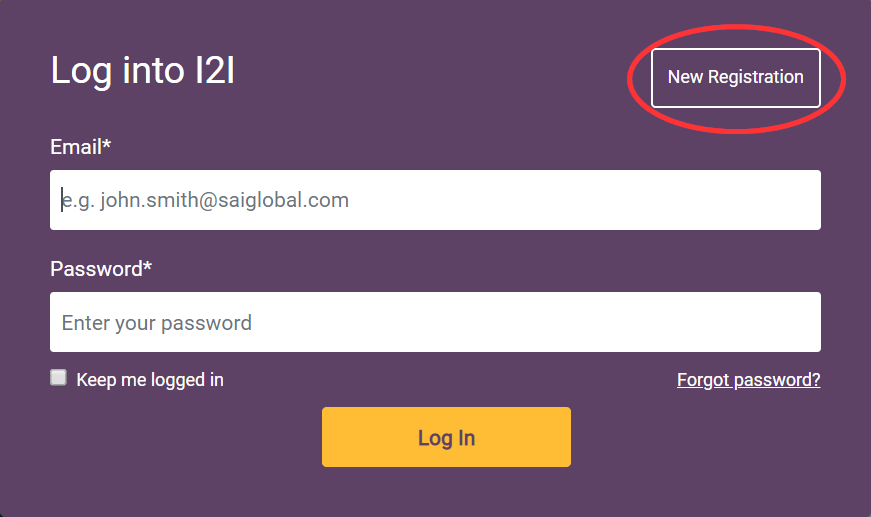 Enter the relevant user details and click on the Next button. Asterisk indicates the field is mandatory.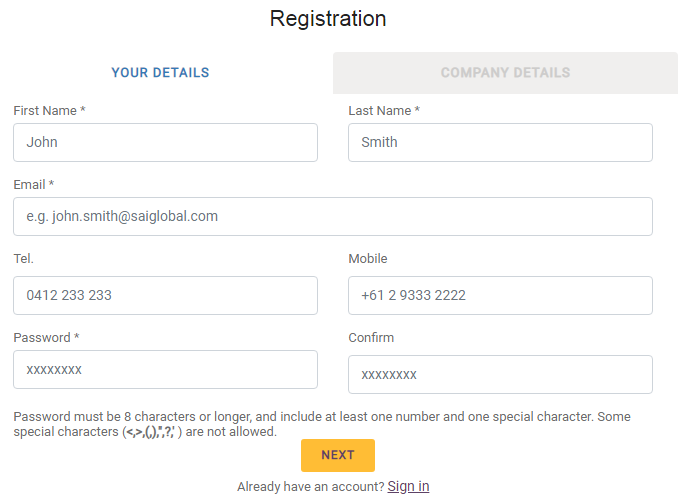 Enter the required details (select from drop-down) and click the COMPLETE REGISTRATION button.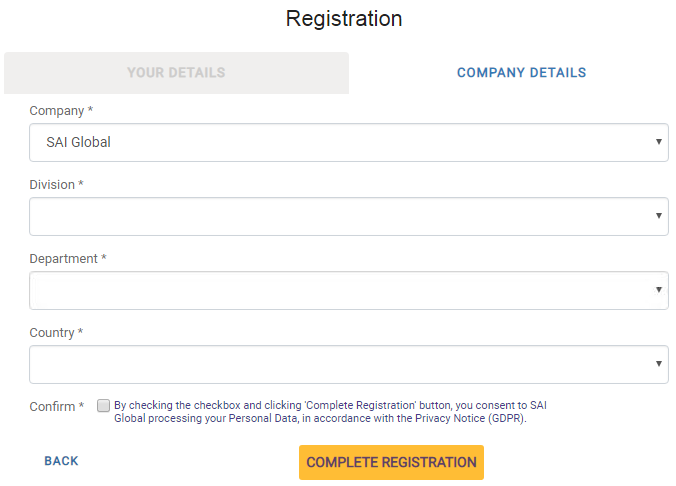 Once the registration has been completed, a verification email is sent to the registered email address. The following confirmation message can now be closed.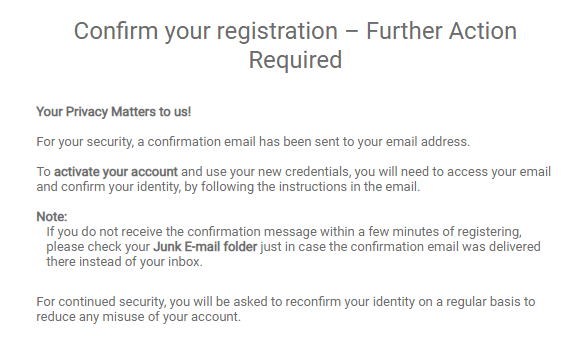 Open the Registration Confirmation email you received and click on the Confirm Sign-in Registration link (if this email cannot be found, please check your Junk folder).
Check your email provider's security settings if necessary, the link may be blocked.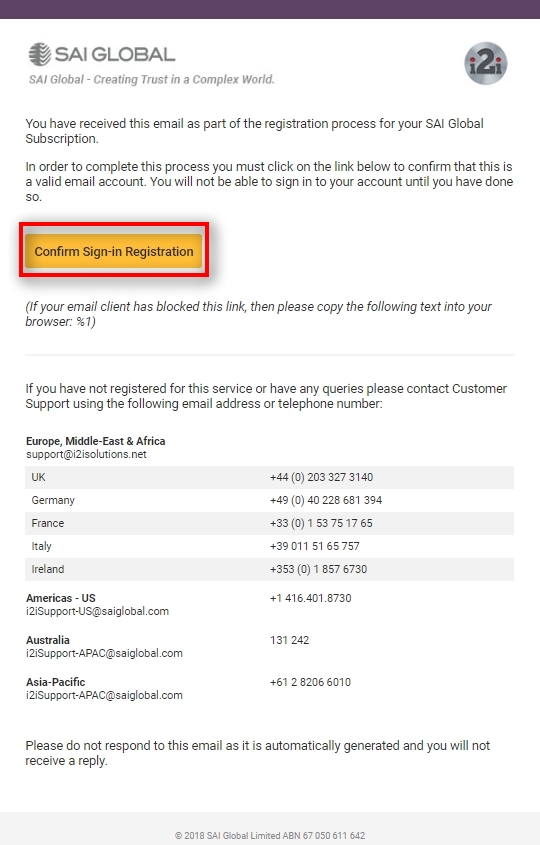 The following confirmation message is displayed. Click on the Sign In button to continue with the sign in process: